Green Compass Marine Navigation Computers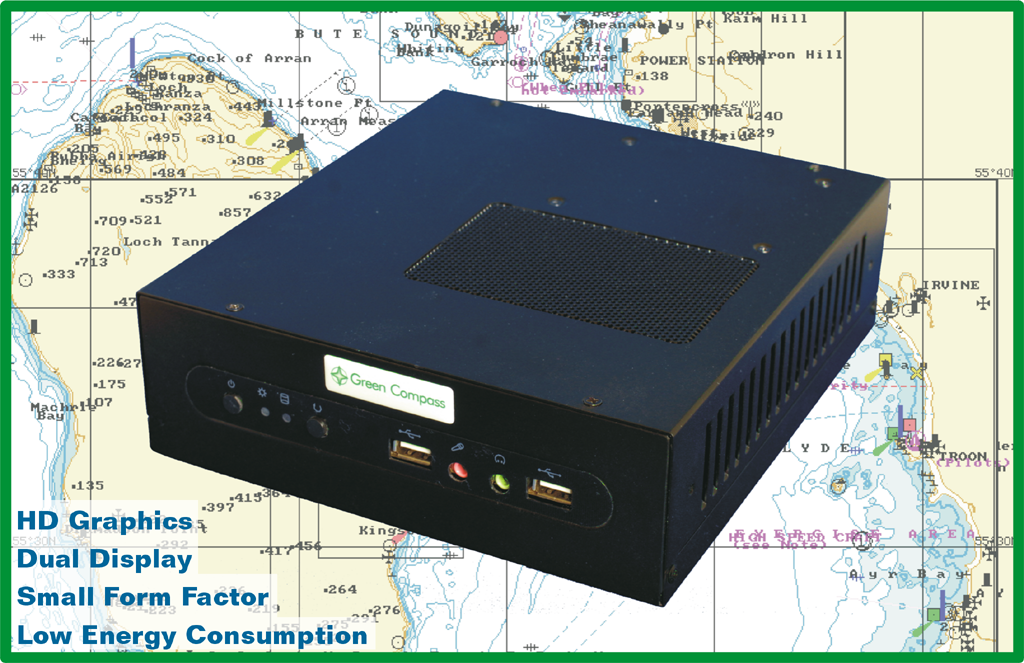 Infotology's Green Compass Navigator Marine Computers are designed for performance and reliability. Our navigation systems are aimed at workboat, fishing and leisure vessels and are optimised to work with Transas Navi-Sailor 4000 ECS and Transas Navigator software. They will also support other leading navigation software.
Our innovative GCNAV-1a incorporates a 50 channel embedded GPS engine; energy efficient, fanless, dual core processor; dual display HD graphics, Solid State Drive and 2 serial ports, in a small form factor, industrial or rack-mount chassis. It is supplied with Windows 7, an IP67 rated keyboard with built in mouse pointer, and standard GPS antenna. Connection to NMEA networks is via optional multiplexer or serial over IP server.
Infotology specialise in providing reliable IT services to business and our experience in providing fault tolerant systems has gone into designing our reliable marine navigation systems.
If you would like further information about Green Compass Navigator Marine Computers and Transas Navigation Software, please contact us.
Tel: 01294 602296
Click here to send an e-mail.